This should do...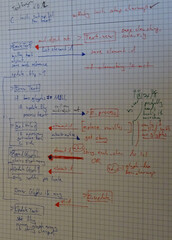 Bloodstained: Ritual of the Night Review
Finally released roughly 4 years after the project got funded on Kickstarter Koji Igarashi's latest gothic action RPG is now on sale. I expected a classic Metroidvania game, hoped for a very good one and feared a terrible mess. The result has something of all these.
Stella Deus Review (PS2, 2004)
Although you can call me a fan of Atlus games, having played a good number of their games, this one went right past my radar. I only learned of this games' existance through accident while browsing an online import game store in 2016. The title and cover immediately appealed to me, and realizing it was a game produced by Atlus I bought it without thinking twice (the condition was great and it was only 20 bucks). When I got the game I shelved it, expecting it to be extraordinarily text heavy - and at the time I felt I should come back to this when I had improved my japanese - in the end it took me until 2019 to find the time to actually play it because I kept prioritizing fresh releases over my backlog. It turned out there was no reason to worry about the amount of text in Stella Deus, the game has comparatively few lines of text for an RPG.
E3 2019 Report
Not many new announcements this year. Might just feel that way because nearly everything gets leaked these days of course. Microsoft showed lots of games, but none of them would convince me to purchase an X-Box. I doubt the new console can really display native 4K-HD 120FPS, and even if it could the "wow-effect" would be lost after a couple of hours anyways and games would play much like they did on 7th and 8th gen consoles. So I'm all "whatever" on all things Microsoft this time (but that's my usual reaction there).
Hee ho
Fixed. Textures also working.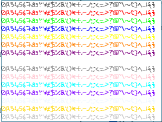 My bitmap font reader is working! ... kind of :|
Started playing an RPG on PS2. Needed to look something up and sure enough - there's a gamefaqs guide by A l e x. That's some critical nostalgia right there.
Took me a bit but I managed to implement mruby into my game engine and get it to run on Windows too. \o/
Hell yeah Talking Classics is back!